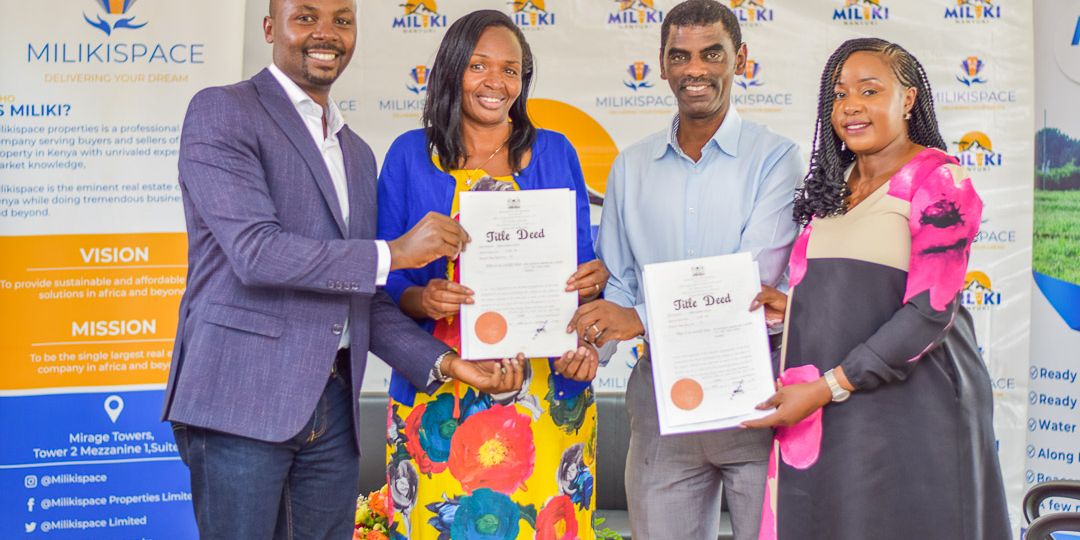 The journey of purchasing off-plan properties is both thrilling and potentially rewarding.
This comprehensive guide is designed to provide you with an in-depth roadmap, offering
a wealth of detailed information and guidance to help you successfully navigate the
intricacies of this process.
1. Research and Due Diligence: Delving into the Details
The starting point of your off-plan property journey is conducting extensive research.
Dive deep into the available off-plan properties in your desired location.
This research should encompass a thorough examination of the developer's reputation,
comprehensive understanding of market trends, and a detailed assessment of the
project's potential for growth and future appreciation. By immersing yourself in these
details, you can make more informed decisions.
2. Financial Preparation: Beyond Budgeting
Determining your budget is just the tip of the financial iceberg. Beyond setting a budget,
you need to secure your financing. This entails a clear comprehension of the total cost
of the property, encompassing not only the property's price but also additional
expenses, such as legal fees, taxes, and other hidden costs that may arise during the
process.
A detailed financial plan is key to ensuring a smooth financial journey.
3. Choose a Reputable Developer: The Pillars of Confidence
Selecting a developer is not just a matter of preference; it's a matter of trust. Choose a
developer with an established track record for delivering quality projects on time. This is
a pivotal step that instills confidence in your investment and ensures that your dream
property is in the hands of capable and reliable professionals.
4. Legal Assistance: The Protector of Rights
Legal intricacies are a fundamental aspect of any property transaction. Seek the
services of a qualified legal professional to thoroughly review the contract. This
professional can explain every term, condition, and implication of the contract, ensuring
you fully comprehend your obligations and rights as a buyer.
This step is the safeguard of your legal interests.
5. Visit the Site: On-Site Vigilance
Regular visits to the construction site are not just a casual affair but a vigilant exercise.
Monitoring the progress of your property on-site is a hands-on approach to ensure that
the project is advancing as planned.
It's a chance to address concerns as they arise, and
it provides you with the peace of mind that comes from seeing your investment take
shape.
6. Understand the Payment Plan: The Financial Map
Comprehending the payment structure and timeline outlined in the contract is essential.
This involves much more than a cursory glance; it requires a detailed understanding of
the payment milestones and deadlines.
By grasping the financial roadmap, you can
ensure that you are fully prepared to meet all payment obligations on time, preventing
any unwelcome financial surprises.
7. Maintain Communication: The Key to Clarity
Effective communication is at the heart of a successful off-plan property journey.
Maintaining regular contact with the developer and other professionals involved in the
process is vital.
It allows you to address any questions, concerns, or issues that may
arise during the course of the project, ensuring that everyone is on the same page.
8. Final Inspection: The Critical Eye
Before the project's completion, a final inspection is your opportunity to ensure that
everything aligns with your expectations.
This thorough examination leaves no stone
unturned, from the structural aspects to the finishing touches. It's the moment to ensure
that your property meets the highest standards.
9. Secure Financing: The Financial Fortress
Arranging the necessary financing to meet the final payment requirements is a critical
step. It involves meticulous planning, understanding the financial landscape, and being
prepared for associated costs, such as transfer fees.
Ensuring a robust financial position at this stage is pivotal to a smooth transition.
10. Completion and Handover: The Moment of Possession
Upon the project's completion, the property is ready for handover. This signifies the
culmination of your off-plan property journey. At this stage, ensure that all final
documentation is in order, from legal paperwork to property keys, as you take
possession of your new home.
Incorporating these detailed steps into your off-plan property journey elevates your
understanding and empowers you to make informed decisions. Purchasing off-plan
properties can indeed be a lucrative investment opportunity, but it demands careful
planning, meticulous research, and unwavering diligence.
By following this comprehensive guide, you can successfully navigate the complexities of off-plan
property acquisitions, ensuring a rewarding and secure investment.
As you embark on the journey of purchasing off-plan properties, it's essential to have a trusted partner by your side. At MilikiSpace, we don't just provide properties; we offer you a comprehensive roadmap to navigate this intricate process.
Our team of seasoned lawyers stands ready to provide you with free legal advice, ensuring the security of your investment. What sets us apart is our commitment to guiding you through every single step exhaustively, mitigating risks, and helping you make the best decisions that lead to future profits.
Let MilikiSpace be your trusted companion in the realm of real estate investments. Your path to valuable and secure off-plan property ownership begins with us.
READY TO LIVE YOUR DREAM? Eplore Our Prime Listings HERE!